Finally! A Neat, Thorough, Professional Painting Job... or Your Paint Is 100% FREE!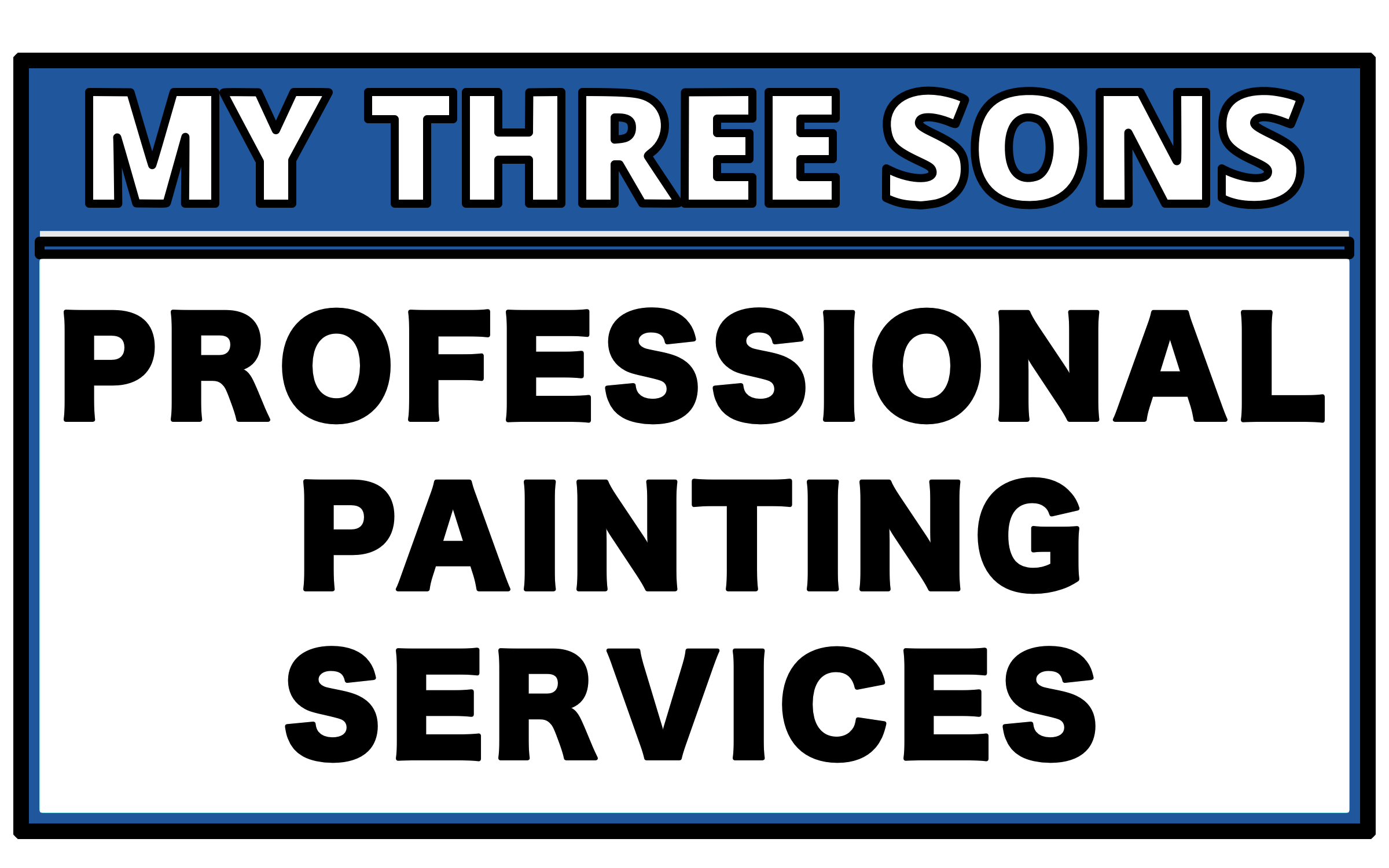 Call 859-321-7344 For Your Quote!
Residential Painters Lexington, KY
While there are many tasks at home you can do on your own, exterior and interior residential painting is certainly not one of those projects. Residential painting is a more involving project that requires the
intervention of a qualified and experienced residential painter. Painting residential property is not an easy task if you are not an expert in the field. While it may seem simple to apply paint on surfaces, there is much into professional painting than just picking up a brush and a roller and slapping some paint on a surface. 
Professional painting requires technique. At My Three Sons, we are professional and highly trained residential painters in Lexington, Kentucky. Our leading painting company delivers unrivaled residential painting services in the greater Lexington, Kentucky area. We provide a variety of services to meet the needs of our clients. My Three Sons specializes in interior & exterior painting , popcorn ceiling removal, cabinet refinishing, deck staining, interior trim and finish painting, epoxy floor renewal, and many more. We use the most efficient techniques and methods to paint your home beautifully while protecting surfaces that should not be touched by paint.
At My Three Sons , residential painting is our full-time job. Your residential property is our priority.
There are many reasons why hiring a professional residential painter in Lexington, Kentucky is a smart investment. Calling My Three Sons residential painters will ensure a beautiful and long-lasting result.
At My Three Sons, our team is exceptionally creative. We can suggest wonderful innovative ideas that will definitely enhance the curb appeal of your residential property. For homeowners who would like wall arts or custom wall finishes, we can definitely help. We can design your kids' room and the living room with our innovative and unique painting ideas.
Our experience makes us the best!
At My Three Sons residential painters, we have many years of experience. When you hire us to work on your painting project, we will take all the burden off your shoulders. We understand all that goes into a successful painting project such as preparation of surfaces, the number of coats to apply, and the preventive actions to take so as to protect your floors, furniture and other household stuff from paint.
Peace of mind
Just like any other home improvement project, a residential painting project in Lexington can be really stressful and doing it yourself may make it even more stressful. Hiring professional residential
painters will ensure the job is completed on a schedule that works for you within your budget. Hire My Three Sons and have a peace of mind about your residential project.
We deliver a professional look with less stress
Hiring My Three Sons will save you an ample amount of money, time and stress. We will guarantee safety throughout the project, bring in the right equipment, get the best paint, and employ the right techniques for a lasting, clean finish that looks good.
Professional service you can trust
When it comes to finding a professional residential painter in Lexington, My Three Sons has a solid reputation. When you work with us, you'll get some added benefits from working with professionals instead of doing it on your own. Our seasoned residential painters can choose the right painting products for your home.
Hiring My Three Sons residential painters to do your painting job is a smart decision. We will help you save energy, time, money and alleviate unnecessary stress. When you trust My Three Sons to paint your
residential property, your home will have a fresh coat of paint, a long-lasting finish, and a clean, professional look that will add up to amazing curb appeal. Hire My Three Sons residential painters and let's us take care of the painting for you.
Schedule a Consultation Now!
"We've used Keith and his team several times over the past two years and have been nothing but impressed." -Jennifer Buntin