Finally! A Neat, Thorough, Professional Painting Job... or Your Paint Is 100% FREE!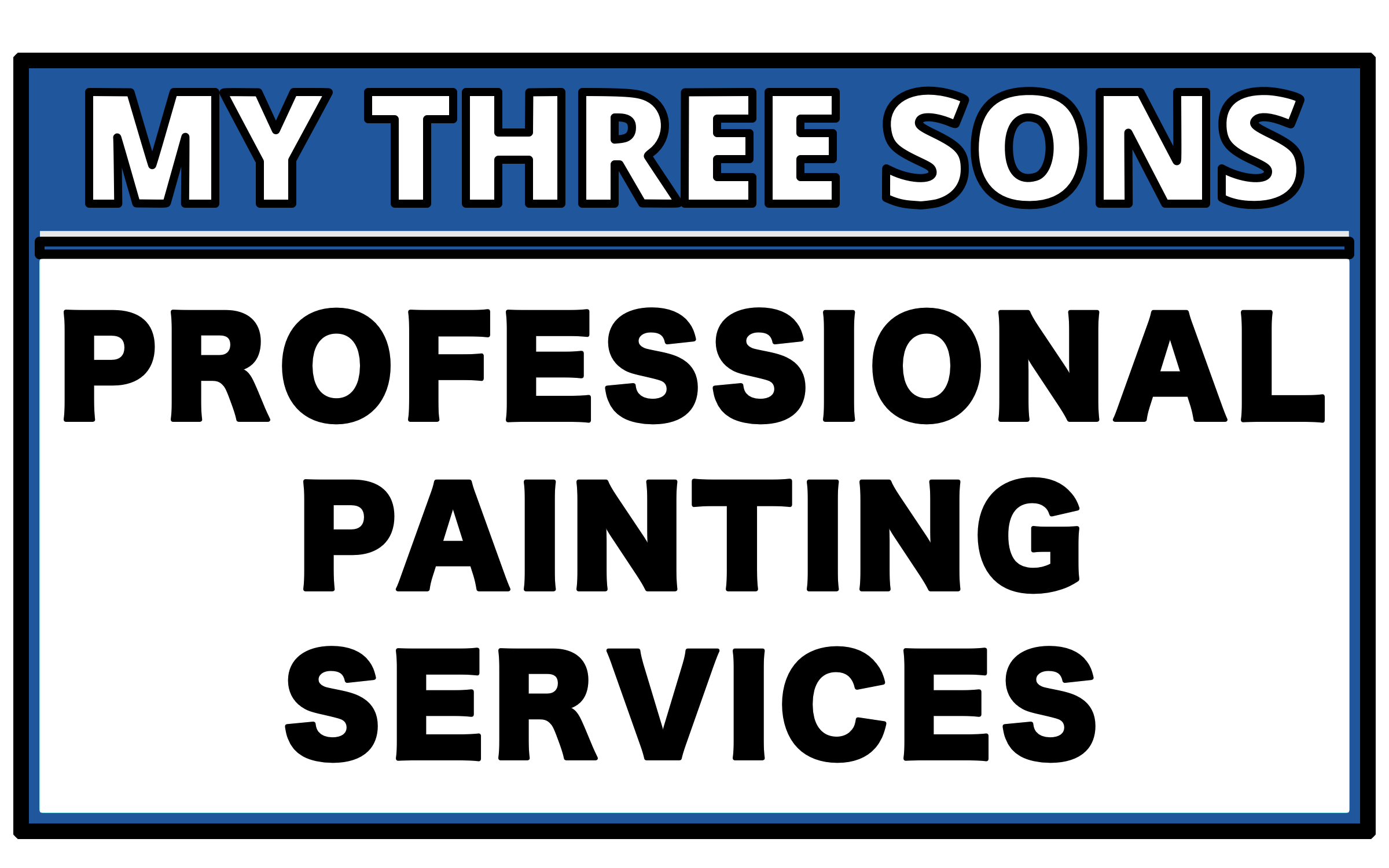 Call 859-321-7344 For Your Quote!
Local Outside House Painters Lexington, KY
Anytime you are looking for local outside house painters, it is important to hire the best specialists. You do not want your cabinet refinishing, painting trim or epoxy floor renewal done incorrectly because it will cost you more money to correct the mistake. It is also advisable to not only work with the best contractors, but also licensed. Do not be misled by cheap quotations advertised by different painting companies. Always investigate the validity and experience of the company before deciding on who to hire.
At My Three Sons Painters, we offer painting services such as cabinet refinishing, painting trim, epoxy floor renewal, popcorn ceiling removal, and commercial painting.
Reasons as to why you should hire My Three Sons Painters
1. Experience
Whenever you need domestic or commercial painting, you would want to make sure that the painting contractors you hire have years of experience. That means that the company should have existed in the market for a while. This is one of the ways you use to measure maturity and reliability of the painting contractors. It is ideal to work with contractors who have had many years of experience. The good news is that we have 30 years of experience with a crew of painters who have 100 years of experience. The experience is good enough to give you the best of painting services.
2. Team Size
Contractor's crew has a lot to say about a painting company. When you want a project like popcorn ceiling removal to be completed within a short time, it is important to work with a good size of the painting crew. It makes the job to be completed faster and more effectively. At My Three Sons, we have a large contractor's crew since it has been in business for 30 years with over 100 years of experience amongst the team. You are assured of reliable, faster and effective painting services.
3. Credentials
It is always safe to work with contractors that have credentials. These credentials include licenses and work permit in your local area. Do not be in hurry of hiring a contractor before you can confirm that they have appropriate license and trade association membership. Having credentials is one of the ways to tell if a company is reliable or not. At My Three Sons Professional Painting, we have a licensed government contractor status with the state of Kentucky. This means that we are able to receive and fulfill contracts for government agencies and on government owned and operated property. It also has a Lead Paint Certification.
4. Insurance and Warranty
It is crucial to always confirm if the painting contractor is insured. If they are not, you will be responsible for any injuries on the team members gets when working within your premises. We are insured with $1 million General Liability Policy and a full Workman's Compensation Policy. This means that we are reliable of any injury or accident that occurs during work. In addition, we
provide our customers with one year service guarantee.
Do not delay any longer with your painting project, hire us today and we assure you of quality and reliable services.
Schedule a Consultation Now!
"We've used Keith and his team several times over the past two years and have been nothing but impressed." -Jennifer Buntin