Finally! A Neat, Thorough, Professional Painting Job... or Your Paint Is 100% FREE!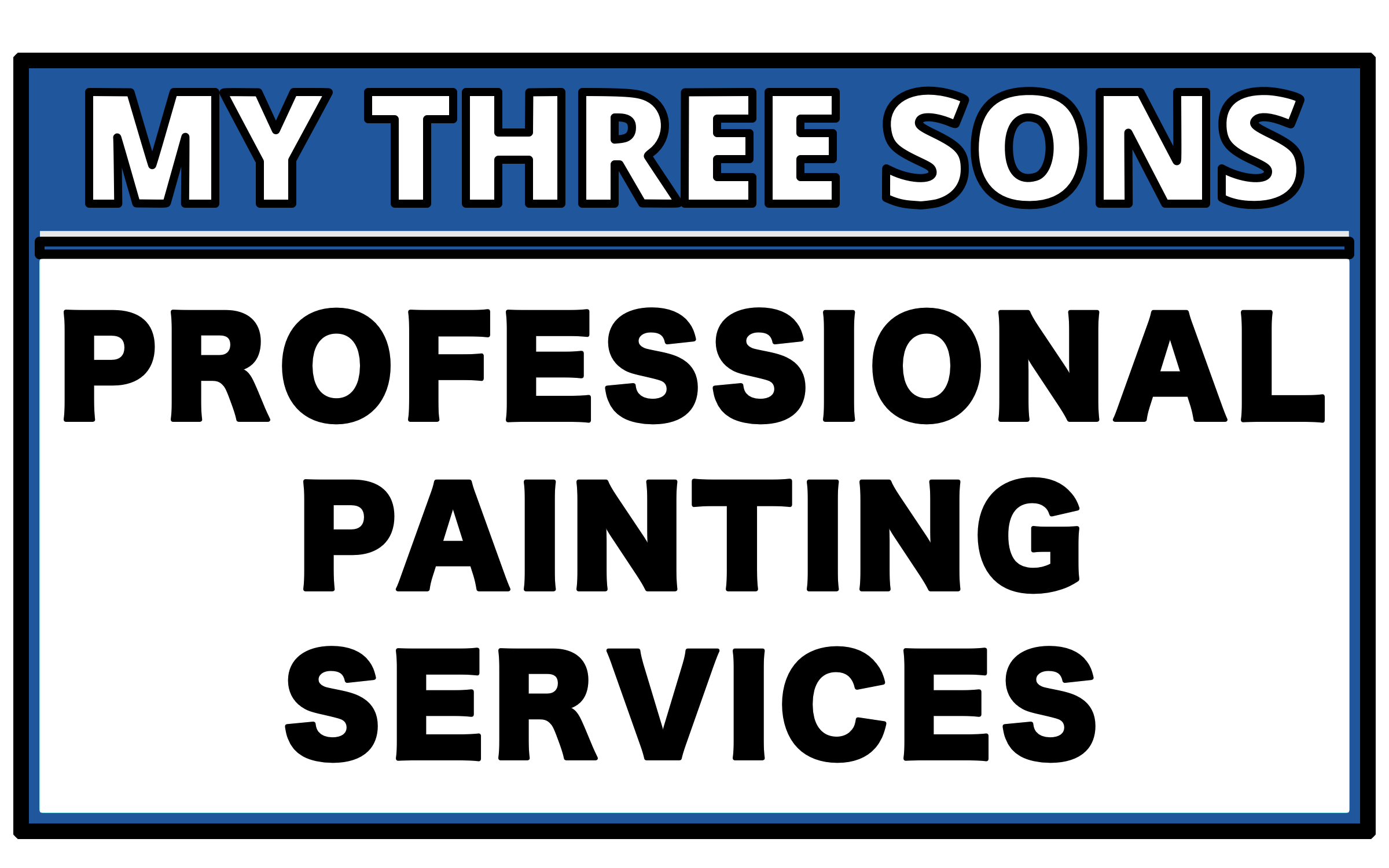 Call 859-321-7344 For Your Quote!
Interior House Painting Services Lexington, TX
There is no doubt that a house's curb appeal determines its value more than not. A fresh coat of paint applied the right way by an experienced interior house painter can give your house a new look with a better visual appeal.
My Three Sons is your professional interior house painting company serving the greater Lexington area. Our core mission is to give our esteemed customers the absolute highest level of quality on every painting project. We boast in being the friendliest and most professional residential and commercial painters you can ever work with.
At My Three Sons home painters, we've worked hard over the decades to build our reputation as one of Lexington area's most trusted painting company. We have completed thousands of interior house painting projects. 

Deck staining, epoxy floor removal, commercial painting, residential painting,painting trim, popcorn ceiling removal-whatever the scope of painting that you need we have professionally trained painters and the highest quality equipment to complete every project with the highest level of proficiency and within the stipulated time frame.
My Three Sons provides a high quality painting job regardless of the complexity of the project. When you hire us, you can be confident that our entire team will deliver excellent results for your interior project. My Three Sons interior house painters are fully committed to our Lexington, Kentucky customers.
Working with My Three Sons means higher quality work. Our professional painters are aware of the different techniques used in interior painting, which results in an amazing job. Our experts can give you recommendations that perfectly complements the overall theme and style of your home. This is not something you can accomplish if you only rely on your basic painting skills.
Why Choose My Three Sons for you Interior House Painting services:
Experienced team
Interior house painting is a time-sensitive project that requires a team of experienced professionals to ensure successful execution. Our painters are highly trained and have vast experience with painting project requirements. Using a blend of innovative new techniques and time tested strategies, My Three Sons can transform the interior of your house quickly and efficiently.
We are schedule driven
Our painters work seamlessly as a cohesive team in order to deliver projects on time. We will develop comprehensive strategies that will enable us to successfully execute the projects entrusted to us.
Reliable service
When you hire our interior house painting services, you can be assured of a timely and efficient completion of your project. We are fast, reliable, and really good at what we do.
If you choose to paint the interior of your home on your own, you'll obviously compromise on your safety and health. You risk falling off ladders, which may cause serious and life-threatening injuries. Surely, you want to avoid this risk as much as you can can by hiring My Three Sons. Working with us, you will be safer throughout the service.
Our qualified painters use high quality products to ensure the best quality finish. We help our clients in selecting the right paint to ensure longevity.
You can count on My Three Sons to put your preferences first, to work around your schedule, and to provide a result you'll love.
Schedule a Consultation Now!
"We've used Keith and his team several times over the past two years and have been nothing but impressed." -Jennifer Buntin