Finally! A Neat, Thorough, Professional Painting Job... or Your Paint Is 100% FREE!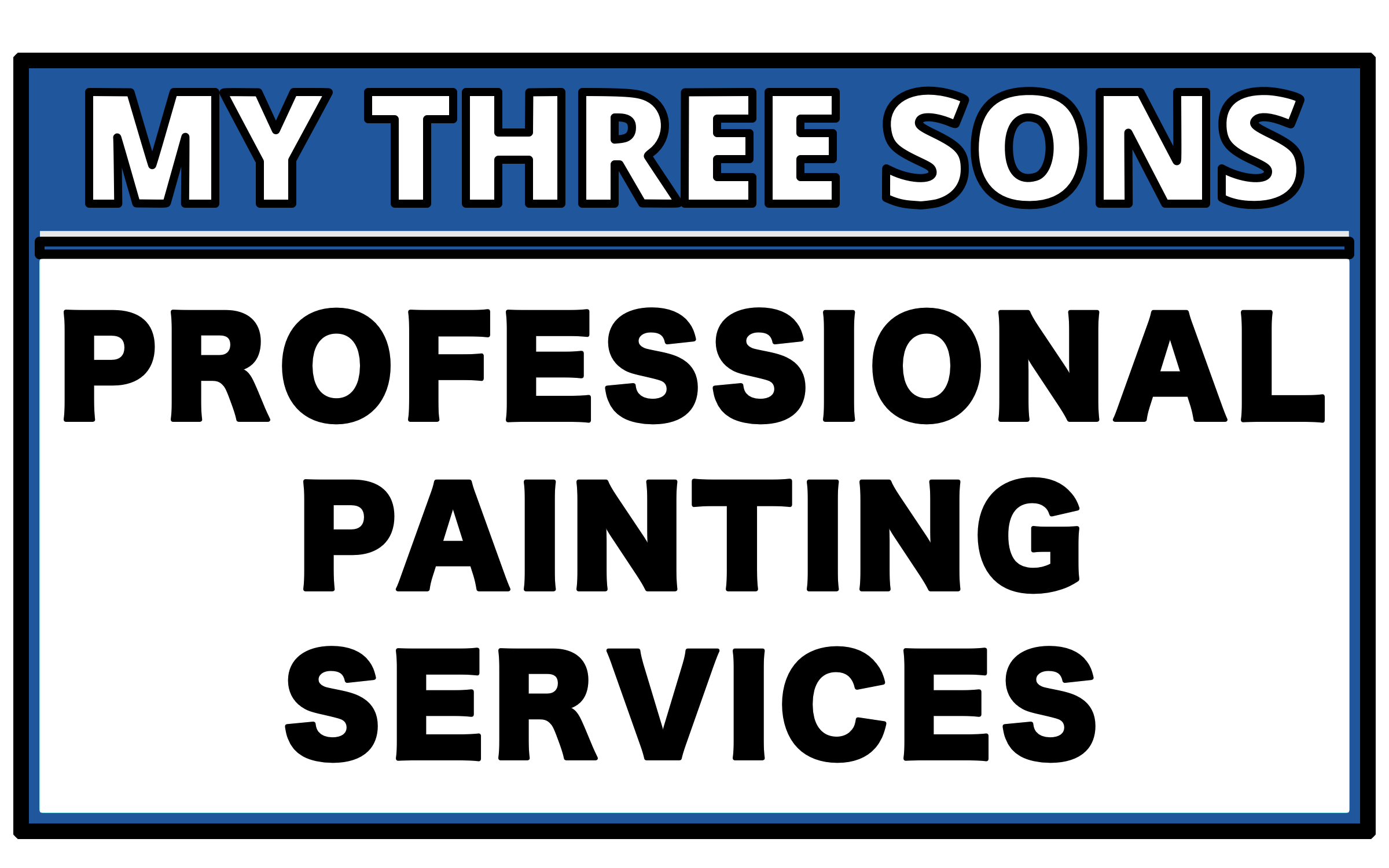 Call 859-321-7344 For Your Quote!
Inside House Painters Near Me Lexington, KY
A new coat of paint can do so much to transform your interior spaces. Aesthetics aside, painting your interiors can protect your walls and also add value to your property. That and more is every reason to give your interiors a refreshing facelift with some paintwork.
My Three Sons Painting Company is a full-service painting contractor that knows all too well what a good paint job can do for your space. We have been providing interior painting service to homeowners for the last three decades and are not about to slow down. Residents of Lexington, Kentucky need not look any further when searching for inside house painters near me, because My Three Sons is only a call away.
Whatever the interior space you need painted, we have the skills and experience to ensure that we exceed your expectations for every job. No job is ever too big or too small for our crew. Whether it's the living room, the kitchen, bedrooms, hallways, bathrooms, your home office, the doors and windows, your basement that needs repainting or you need us to paint the entire house for you, you can rest assured that our team will deliver quality and professional results on time, every time.
Getting Started
Part of why My Three Sons ranks high in the search results for "inside house painters near me" is because we have a client-centered approach to our service delivery. You will always be our greatest asset and that is why we always strive to ensure that you get the very best out of your experience working with our company. Our experts are available for a color consultation and we can help you choose a color that matches with your overall interior design plan. Our crew also conducts extensive prep work which includes covering your floors and furniture, window caulking and filling up holes in the walls. Before we get started, our team will require you to remove valuables and fragile times from the site of the painting work to avoid any damages or losses. Our friendly crew will gladly answer any questions you may have regarding the project.
Down To Work
Excellence in Service delivery is what has kept My Three Sons Company among industry leaders that stand out among companies that "inside house painters near me, Lexington" searches return. We are very committed to the quality of work that we do. We pride in the quality workmanship that we bring to every job. Our team comprises of accomplished and experienced painters who have mastered the art of painting interiors and pay great attention to detail.
Before We Leave
Inconveniencing our clients has never, and will never be a part of our culture at My Three Sons Company. After a job well done, our team will clean up after itself and ensure that you are not left with the burden of doing so after we leave.
Get In Touch
Are you in the Lexington area and looking for a professional inside house painter near you? Contact us today for more details and our team will help you realize that dream interior paint job you have always longed to have in your home.
Schedule a Consultation Now!
"We've used Keith and his team several times over the past two years and have been nothing but impressed." -Jennifer Buntin