Finally! A Neat, Thorough, Professional Painting Job... or Your Paint Is 100% FREE!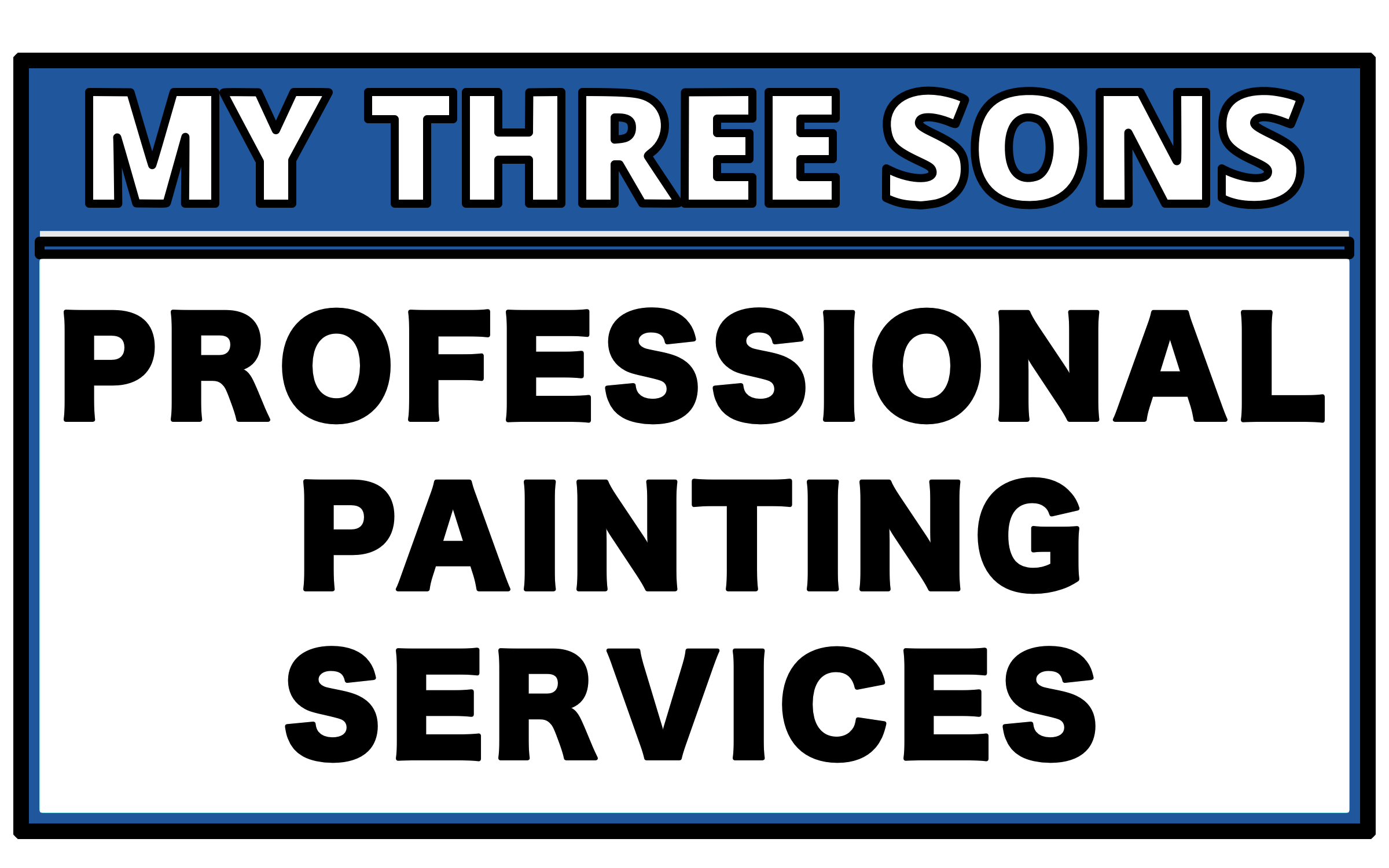 Call 859-321-7344 For Your Quote!
Home Painting Lexington, KY
The truth of the matter is that the first impression really matters. For you to create a lasting impression in the minds of your neighbors and visitors, a great home painting job is mandatory. When you need to get a home painting job done, whether you're painting a new home or renovating your current home, you definitely want both your interior and exterior to look amazing.
My Three Sons has earned itself a reputation for superior home painting throughout Lexington, Kentucky. We take pride in the quality of job we put into every job. With years of expertise behind us, we are dedicated to ensuring that our customers are more than happy with their new painting project.
My Three Sons home painting professionals of Lexington, Kentucky want to help take the stress out of painting your home. My Three Sons home painting services can dramatically change the entire look of your home with our skill and experience. We use exceptional techniques that add life to the interior and exterior of your home.
The following are some of the services we offer at My Three Sons;
Paint 

removal

Interior 

and exterior painting

Staining 

and sealing wood

Popcorn 

ceiling removal

Cabinet 

Painting & refinishing

Deck 

staining

Painting 

trim

Epoxy 

floor renewal

Commercial 

painting

Pressure 

washing

Specialty 

painting

Wallpaper 

removal
Being professional home painters in Lexington, we have professional craftsmen with an eye for detail that is reflected in our work and we understand how to achieve a perfect home painting job . We have the
rights tools for the job. We have high quality brushes, step ladders, scaffolds, rollers and more.
When you hire a professional home painting contractor to do the job, you will save money. It may seem counterintuitive that hiring a professional painter could actually keep your costs down , but My Three Sons know how to get the job done right the first time , so you won't have to incur extra costs to have a professional painter fix the mistakes done by an amateur. Our work will definitely last longer. 
Furthermore, My Three Sons painters have professional-grade tools and equipment, and often get lower prices on high quality painting products from suppliers. Generally, this can help you save money in having to repaint later on.
My Three Sons home painters come with an assurance of getting the painting job completed within a specified time-frame, giving you a completed and professional finish. This doesn't mean that we do the
job hurriedly, instead we calculate the actual number of days the whole process will take up as well as the complete drying time. This allows our clients to plan their schedule accordingly.
At My Three Sons home painting professionals, we offer our esteemed clients guarantees and warranties on our work, which gives you peace of mind in case something goes wrong during the work and if you need the work redone later on.
At My Three Sons, we offer reasonable house painting prices and the best quality service for Lexington, Kentucky homes. Hiring My Three Sons home painting professionals will be a positive experience. We will flawlessly undertake your painting project by carefully protecting your property , leaving every project spotless.
Schedule a Consultation Now!
"We've used Keith and his team several times over the past two years and have been nothing but impressed." -Jennifer Buntin