Finally! A Neat, Thorough, Professional Painting Job... or Your Paint Is 100% FREE!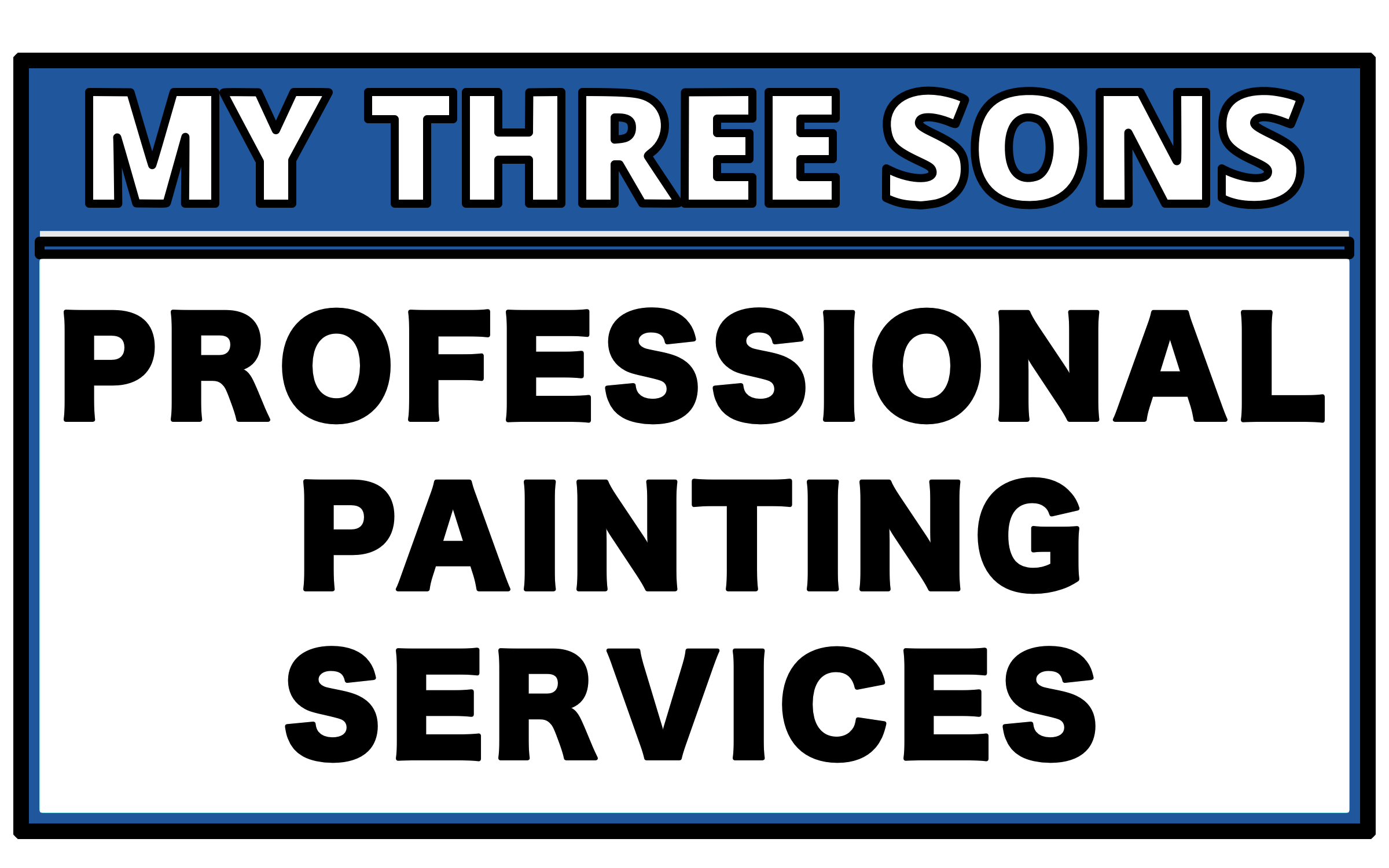 Call 859-321-7344 For Your Quote!
Hire A Home Painter Lexington, KY
My Three Sons painting contractor in Lexington specializes in a wide range of professional interior and exterior services. Whether it's for your office, residence, or business establishment we provide unrivaled painting services to improve the value of your property.
We are a professional painting contractor located in Lexington, Kentucky. We provide both residential and commercial painting services for our esteemed clients. We provide many different services such as interior & exterior painting, deck staining, wood refinishing for cabinets and furniture, interior trim and finish painting, epoxy floor renewal, and popcorn ceiling removal.
My Three Sons in Lexington delivers a superior quality painting job to provide you with a look that you love in your home. We pay attention to every detail throughout the job hence you can trust that your home or business will be handled with the utmost precision and care when the painting job is left in our hands. Our attention to detail and craftsmanship are the foundation for the success of business. We make sure that we meet all our clients' demands.
We handle both large and small residential and commercial painting projects, with all work performed by expert , fully trained home painters to make sure the final finish will look fresh and new for years to come. So if you need painting services in the Lexington, Kentucky, call us today.
Here are a few reasons to check us out:
Professional grade materials
My Three Sons have the finest brushes, ladders, rollers, drywall-repair equipment, drop sheets and painting products to ensure you have a finished product you can be proud of.
Save time
If you've ever tried a do-it-yourself project, definitely you understand that it's quite difficult to get the job done on time. Hiring a competent painter is the only way to save time. Our team of painting experts can wrap up you project in a relatively short time. A seasoned painting contractor has the know-how on all aspects associated with the painting project. When you hire a home painter, you can sit down and relax while they do everything.
Warranty
At My Three Sons, we offer our clients a warranty on our work. We believe that a warranty helps our clients have confidence and peace of mind when choosing us.
Our highly trained home painters know how to handle paint residues and other leftovers. When you hire My Three Sons painters for any kind of painting project you can expect many years of experience in interior and exterior painting and service that has no equal in Lexington residential and commercial painting industry. Our painting team provides clients with the very
best solutions for their individual painting needs.
We offer comprehensive painting services from start to finish. We make your house painting experience hassle-free.
If you're looking for a reputable home painter in Lexington and who is fully bonded and insured, we would be delighted to provide you with our consultation. We will provide you with personal service, expert advice and a comprehensive written estimate.
If you want exceptional quality end results, you should definitely hire a home painter as they will get the job done right, saving you plenty of time. You have every reason to feel good about your decision to call My Three Sons Painting Inc.
Schedule a Consultation Now!
"We've used Keith and his team several times over the past two years and have been nothing but impressed." -Jennifer Buntin