Finally! A Neat, Thorough, Professional Painting Job... or Your Paint Is 100% FREE!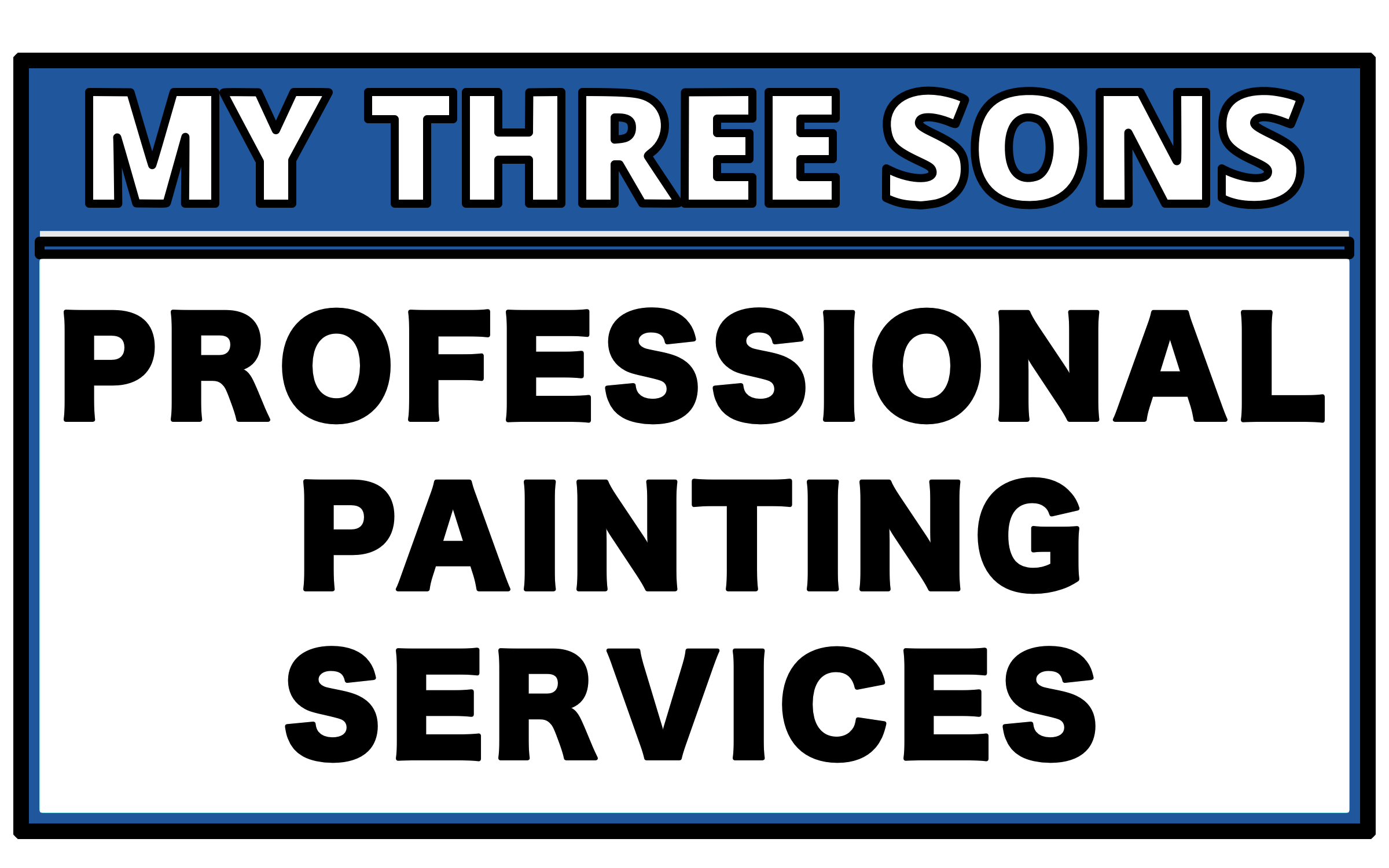 Call 859-321-7344 For Your Quote!
Exterior House Painting Services Lexington, KY
So you've decided to renovate your house and painting tops the list of your renovating agenda. As a matter of fact, painting the exterior of your house can provide a whole new perspective on it's appearance. A fresh coat of paint can renew your home's value.
You may want to make exterior house painting a DIY project but painting the exterior of your house may not be as easy as you may think. It's definitely one of the home improvement projects  that deserve the attention of a professional and experienced painting contractor in Lexington. My Three Sons is a reputable painting contractor in Lexington, Kentucky to hire for exterior house painting services.
At My Three Sons, we are Lexington's one-stop-shop for your exterior house painting services. Offering all-encompassing exterior painting services, you can count on us to get the job done right. Our exterior painting services include complete exterior painting, deck staining, painting trim, epoxy floor renewal, pressure washing, finishing of natural wood surfaces, staining, minor carpentry and rotted wood replacement, and many more.
Why choose our exterior house painting services?
Professional quality
There is a lot more to exterior house painting than meets the eye. My Three Sons will do the job for you with utmost attention to detail and skill, resulting in a finished product that makes you smile whenever you look at it.
Getting it done right
My Three Sons is the painting contractor you can trust to provide exceptional house painting services based on our experience in exterior painting. When you hire us, we guarantee to do a great job. If you choose to do the work yourself, the result could last for a very short time due to the wrong choice of paint or improper application. When you hire a professional painter in Lexington, Kentucky, you are guaranteed to have a good job done safely, quickly and efficiently. You will have peace of mind knowing the job is in the hands of painters with specialized tools to finish it the right way the first time.
My Three Sons have all the right equipment
It's unlikely that a homeowner has all the right equipment for an exterior painting job. My Three Sons has high-quality brushes, rollers, drop cloths, scaffolding, extension ladders and airless spray equipment.
Cleaning up
When you hire My Three Sons Painters to take care of your exterior house painting needs, you save yourself the trouble of cleaning up after the job is done. Our qualified and experienced painters know the proper way to clean all tools and equipment, and to dispose of paint.
At My Three Sons, we do not waste time! As a dedicated exterior painting contractor, we focus on the task at hand and complete the job without delays.
We will help you make an informed choice from the full range of colors and finishes. Our team will come to your home for free estimates and provide you with many options and color samples to help you choose wisely.
Hiring professional exterior house painting services is a great way to upgrade your home while adding impeccable style. Exterior house painting can go awfully wrong if you hire an average home painter in Lexington who has little experience. Therefore, it's advisable to hire a professional painting contractor in Lexington, Kentucky.
Schedule a Consultation Now!
"We've used Keith and his team several times over the past two years and have been nothing but impressed." -Jennifer Buntin