Finally! A Neat, Thorough, Professional Painting Job... or Your Paint Is 100% FREE!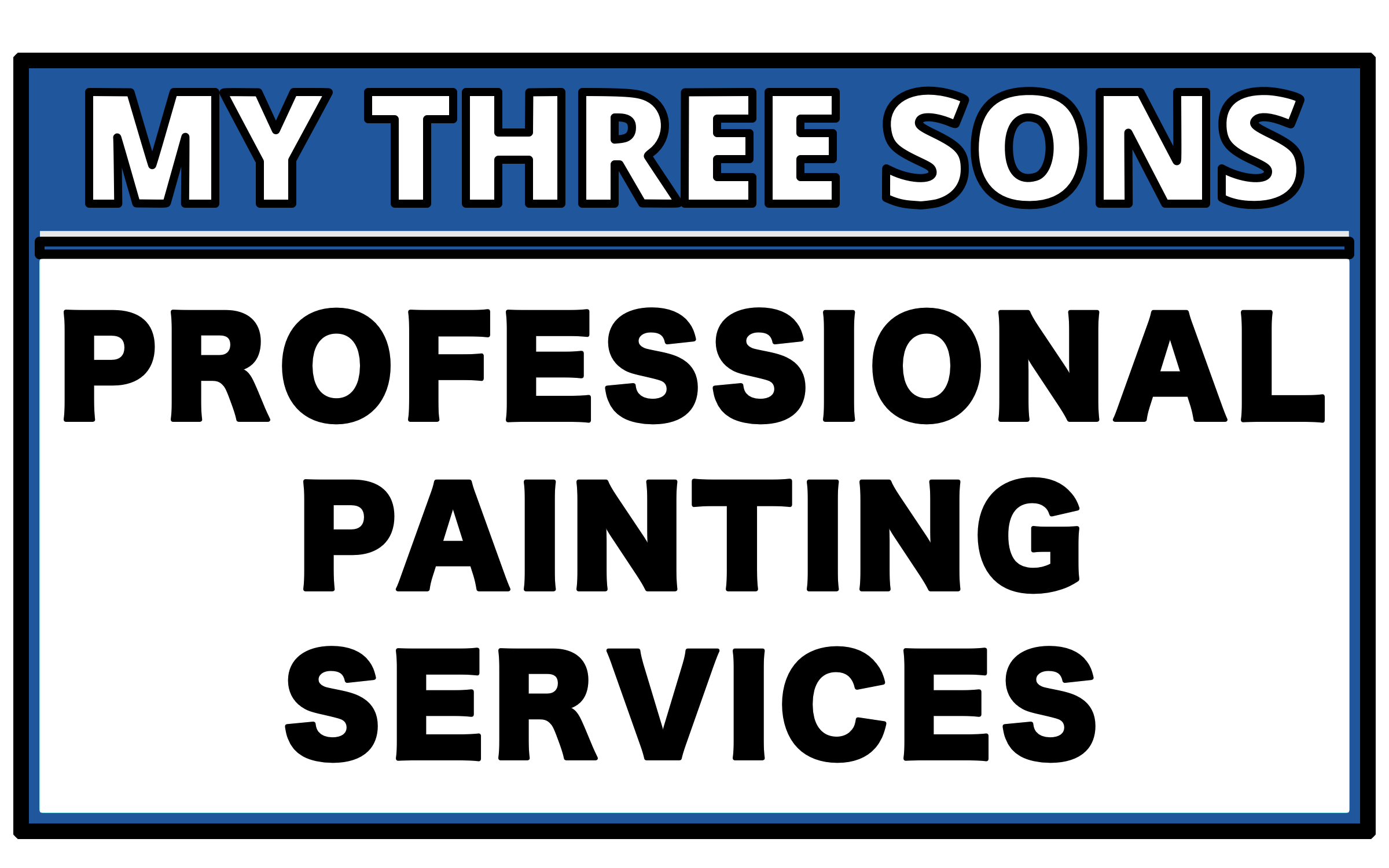 Call 859-321-7344 For Your Quote!
Exterior House Painting Quote Lexington, KY
Houses with peeled off paint or dirty walls and rusty roofs usually look old and undeserving of human habitation. In contrast, buildings with exquisite exterior paintwork are welcoming to the eye. The right choice of paint colors is synonymous with outstanding taste in fashion. It takes time and professional commitment to attain accurate exterior house painter quote and artistry that weave together the artistic and aesthetic characteristics to transform a building from an eyesore to an eye candy. 

Making the pick
My Three Sons, a Kentucky professional painting firm, epitomizes the qualities of a reliable exterior and interior house painters. Painting firms that have been around for for years usually know where to find suppliers who deliver quality paint and painting accessories. It follows that the firm's 30-years portfolio is a gem of ideas to borrow and customize to suit anyone's taste and preferences. 
Some people are duped by cheap painting offers from dubious painting firms only to find themselves in an unpleasant bog of problems and disappointments. They forget that unlike My Three Sons, which has a $ 1 million General Liability Policy, many of these firms operate a mile away from the industry's script of best practices.
Uninsured companies can't attend to hospital bills in the event of onsite accidents, leaving you with unforeseen expenditures to add to the cost of painting and fighting lawsuits. Licensing is a significant aspect of the painting business as attested to by the Kentucky paint professionals that deliver an array of services. 
Services offered
My Three Sons happens to be one of the few painting firms that appreciate the value-addition attributes which, her clients reap for its mastery in the art of running a one-stop-shop with an assortment of services. They include:
• Deck staining.
• Cabinet refinishing.
• Paint trim.
• Epoxy floor renewal 
• Ceiling removal.
• As well as domestic and commercial painting stints that require high-end experience. 
The firm offers one year-warranty in any of these services. This is a testimonial act that aims at giving her client's faith in the painting job standards that the firm is sure to attain each time it wins a tender to exhibit its prowess in the business.
The quote equation 
Some things don't appear complicated until you try them out. One of them is knowing the number of liters of paint and the number of painting accessories that you need to give a domestic, commercial or a government building an exceptional exterior or interior paint job. An under quote leads to confusion and may quickly turn the project into a white elephant.
Overquoting is, on the other hand, a wasteful bargain that you can't afford to have especially if you're taking out a loan to get the job done. An exterior house painter quote should consequently hit the right mark. In this instance, a company in the ilk of My Three Sons comes in handy especially when in need of innovative and precise painters with an eye for aesthetic details and apt expenditure control. My Three Sons provide financial advice on the best ways to get a building to look as good as new, making them the store of your real estate's value. 
Schedule a Consultation Now!
"We've used Keith and his team several times over the past two years and have been nothing but impressed." -Jennifer Buntin